Proper Ribbon Installation in DP8 & DP9
This instruction is also available on video. Click to watch the Craden ribbon installation video on You-Tube.
For trouble free printing, there is only one way to properly install a ribbon in the DP8 or DP9.
In the last few years, we have seen several creative ribbon installations in the printhead, ribbon guide plate, ribbon shield area. Below are representations of the only correct way which avoids such issues as poor print quality, carriage stalls, and too much ribbon left out of the cartridge to snarl documents.

Directly below: the ribbon fabric has been colored red to give better contrast to the picture.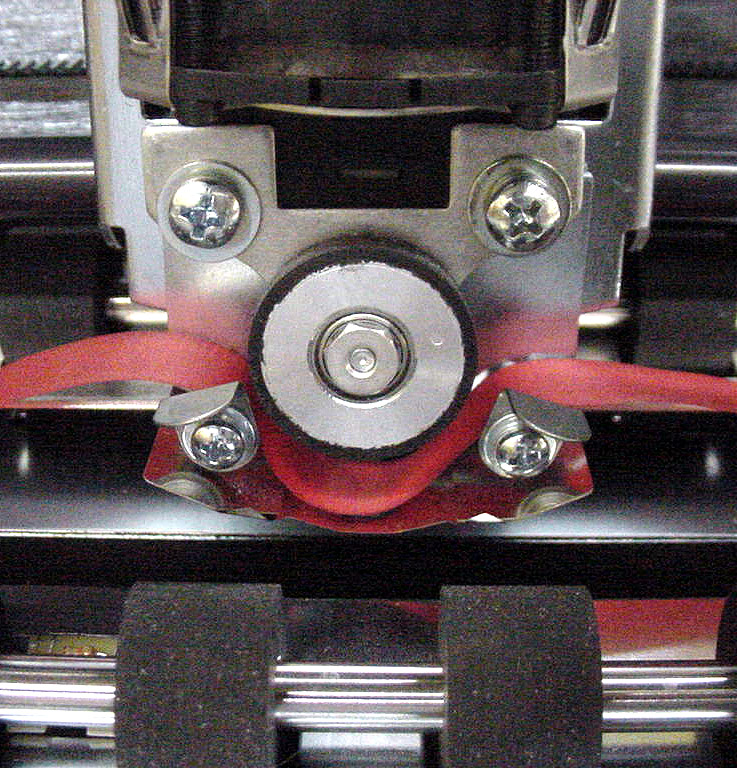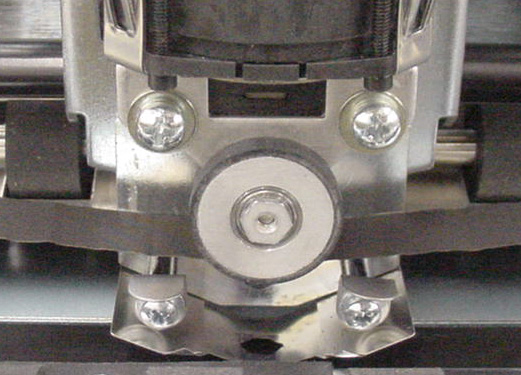 In this picture the ribbon guide plate and shield have been pushed down to give a clearer picture. This is more like what you will see after tightening the ribbon with the ribbon drive knob on the cartridge, Don't forget to push the ribbon shield ALL THE WAY up as your last step.